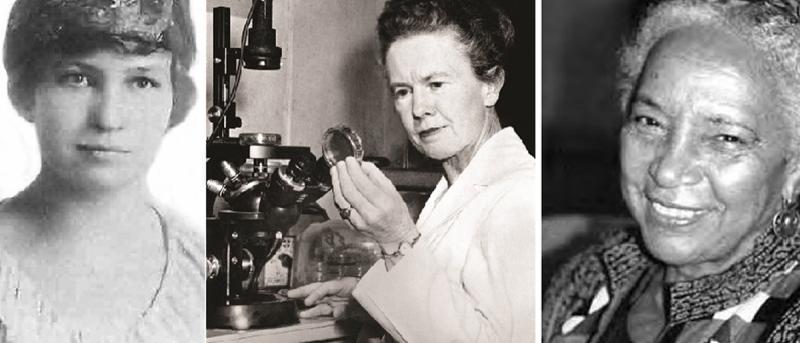 100 years of Co-Ed Medical Education at VP&S
In 1917, as she neared graduation from Barnard College, a student named Gulli Lindh started a campaign to be the first woman admitted to VP&S. Growing up in Sweden, Ms. Lindh had always wanted to become a doctor, and she carried that dream with her to the United States when she moved in 1914. With the help of Barnard Dean Virginia Gildersleeve, Ms. Lindh began putting gentle but constant pressure on VP&S Dean Samuel Lambert. 2017 marks 100 years of co-ed medical education at Columbia University Vagelos College of Physicians and Surgeons.
Despite many visits to Dr. Lambert's office, Ms. Lindh was met with adamant objections put forth by the dean: The school had no restrooms suitable for women, no place where they could hang their hats, not the right kind of plumbing, etc. Eventually, he told Ms. Lindh and Dean Gildersleeve that if $50,000 (equivalent to at least $600,000 today) could be raised before July 1 to make the improvements in the physical plant, he might consider her application.
Ms. Lindh contacted everyone she knew but collected only a few hundred dollars. Dean Gildersleeve managed to collect a few thousand, but they were far from the goal. The women explained to Dean Lambert that it seemed impossible to raise the money in such a short time and asked if he would trust them to fulfill their side of the bargain and accept Ms. Lindh to VP&S. Dr. Lambert relented and admitted Ms. Lindh and 10 other women to VP&S in 1917. Before long, a telegram arrived with a commitment from an anonymous donor in Texas willing to pay the $50,000 needed to accommodate women students.
Ms. Lindh graduated first in her class in 1921. She and a classmate became the first women to intern at Presbyterian Hospital, then located on 70th Street. A year later, Virginia Kneeland Frantz graduated from VP&S and became the first woman to pursue an internship in surgery at Presbyterian (she later became the first woman to become president of the American Thyroid Association among other honors). Drs. Lindh and Frantz both became members of the VP&S faculty, but Gulli Lindh Muller soon resigned to move to Cambridge, Mass., where her husband taught at the Episcopal Theological School. She conducted research at Thorndike Memorial Laboratory, a Harvard unit at Boston City Hospital, where she was the only female doctor.
In the two decades from 1921 to 1941, 175 women graduated from VP&S. Their records as students were nothing short of superb. A third of them graduated with honors (compared with only 13 percent of the men), and 85 percent of the women were still practicing medicine as of the early 1950s. Application rates were low, however. On average, only 50 women applied each year compared with about 1,000 men. The school limited women to 10 percent of the class.
Since then, much has changed. Today, application and enrollment numbers of women at VP&S are nearly equal to the numbers of men; in some years the number of women surpasses the number of men enrolled.
Watch the video below to learn more about VP&S women in history.