Skilled Patient Care
A Premier Destination for Quality and Compassionate Care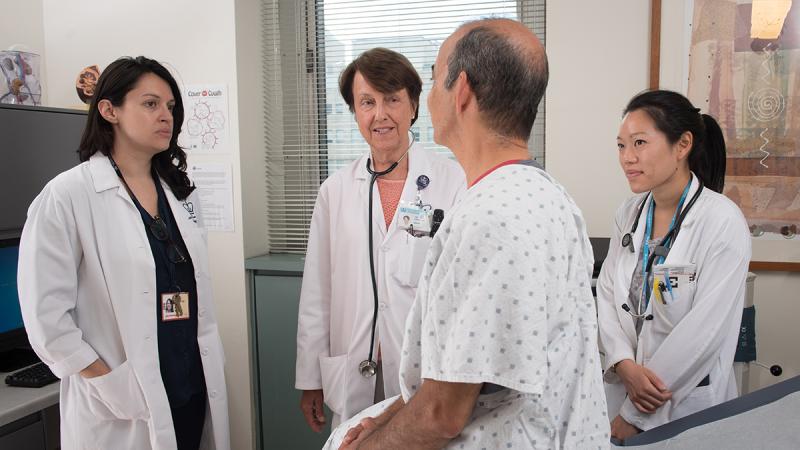 New York City is home to 60 hospitals across its five boroughs. With so many options, individuals and their families choose Columbia University Irving Medical Center to receive care from leading physicians who are guided by the latest scientific advances and research.
Our patients reflect the diversity that is the hallmark of New York City. From every walk of life and every means, patients come to CUIMC for care that is both skilled and comprehensive. Our patients hail from our local community, as well as from across the city and around the country for medical attention that has been recognized around the world.
CUIMC is among the premier academic medical institutions in the nation, affiliated with NewYork-Presbyterian Hospital and the New York State Psychiatric Institute, as well as health care institutions in the tristate area and overseas.
Gifts to support our patient care programs, like cancer research, fund vital resources that ensure continued excellence, not only in the quality of care, but also, the positive experience patients and their families have received at CUIMC for generations. In fact, many individuals who support our programs are grateful patients who have had extraordinary experiences in care and healing from our leading physicians—and are inspired to be part of all that we do for patients and their families.
If you would like to learn more about how to support patient care at Columbia University Irving Medical Center, please contact our giving professionals, or consider making a gift today by giving online.