Ways to Give
Support Patient Care, Education, and Research at Columbia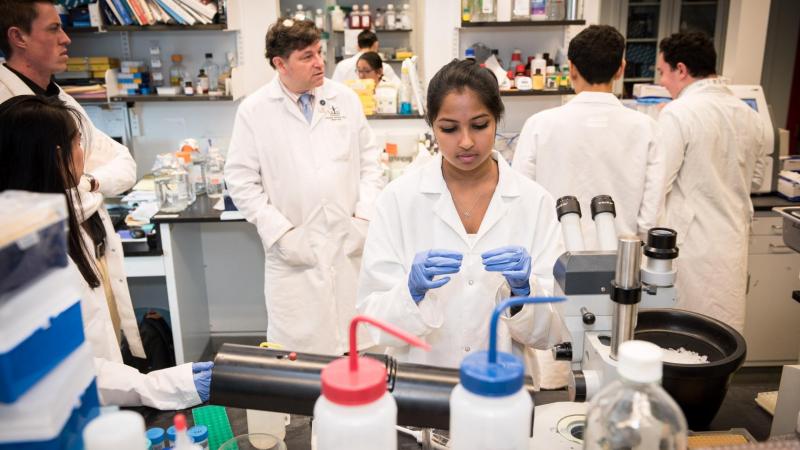 Thanks to the generosity and commitment of our donors, alumni, and friends, we have been able to pursue the most pressing questions in medicine—and devise the clinical solutions that save and improve lives. Philanthropic partners provide crucial support for these efforts. 
There are many ways to give that are convenient and meet your individual needs and interests. You can make an immediate gift by check or online using a credit card. A pledge gift allows donors to support Columbia University Irving Medical Center over a number of years, while estate gifts establish future giving in your name.
Your gift to the medical center can also help achieve your financial, philanthropic, and estate-planning goals. Planned gifts give back, allowing you to take sizeable income, capital gains, and estate deductions on your taxes. They can provide income for you and your family for life. And planned gifts can be much larger than other gifts, so you can leave a legacy that fits your philanthropic goals.
Regardless of how and what you decide to give, your gift will help ensure the continued excellence in medical education, scientific research and patient care for which Columbia University Irving Medical Center is known. Please explore this section to learn more about the ways you can help support the future of medical achievement at Columbia.