Laugh to Remember
A Night of Comedy to Benefit the Taub Institute for Research on Alzheimer's Disease and the Aging Brain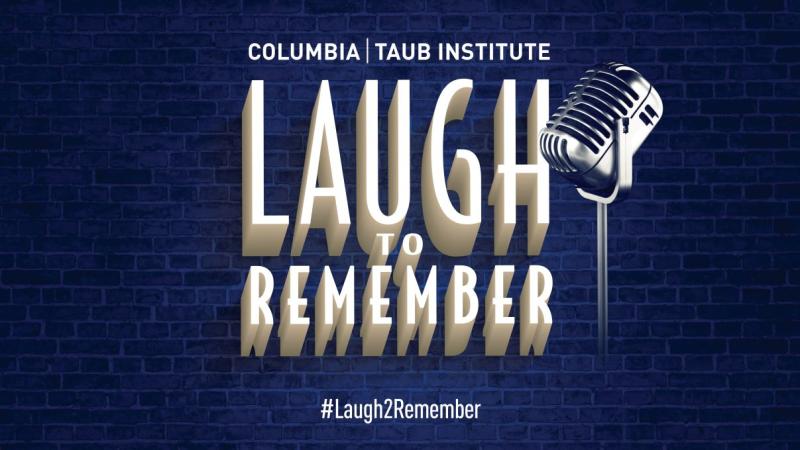 We are thrilled to announce that this year's event raised over $250,00 for the Taub Institute for the Research on Alzheimer's Disease and the Aging Brain at Columbia University.
Held at Gotham Comedy Club, the evening was emceed by Jimmy Failla and featured the comedy of Jocelyn Chia, Ian Lara, and Ryan Hamilton.
We are grateful for your commitment to helping our researchers better diagnose, treat, and ultimately, even cure these neurodegenerative disorders.
There is still time to join us in making a donation to support The Taub Institute.
Donations
2023 Laugh to Remember Benefit Committee
Gene Belli, AEI Consultants
Josh Bowman, Sherin and Lodgen
KT Bren , Metropole
William Campbell, Bryan Cave Leighton Paisner LLP
Brian Cantor, Paul Labrecque
Brian Clark, Natixis
Pete Doyle, Commonwealth Lawyers Title
Katie Dunn, Outcast Brands
Jack Foley, Title Associates
Dominick Guerriero, Bank of America
Chris Haynes, Broadacre Financial
Betsy Hennessey, Attain
Laurie Kamhi, Hightower
Thomas Lansen, McGuire Woods LLP
Thomas Livaccari, UBS
Barclay Lynch, Ease Capital
Phil Miller, Consulting
Steve Napolitano, AmTrust
Miranda Pierson, AmTrust
David Rodgers, Park Bridge Financial
Janine Schiavi, Broadacre Financial
Robert Spinna, Park Bridge Financial
Sara Spinnell, Gotham Ghost Writers
Chris Suozzi, AmTrust
Doug Traynor, Aareal Capital
Joseph Vassallo, BMO Capital Markets
2023 Sponsors:
Title Sponsor:
The Vranos Family Foundation

Sponsors:
AEI Consultants
AmTrust Title
Bank of America Merrill Lynch
Broadacre Financial
Bryan Cave Leighton Paisner LLP
Cadwalader
Commonwealth Land Title Insurance Company
Gotham Comedy Club
Greenberg Traurig
Health/ROI
LCK Wealth Management I Hightower
Loeb and Loeb
McGuire Woods LLP
Park Bridge Financial
Partner Assessment Corporation
Polsinelli PC
Sherin and Lodgen LLP
Stewart Title Insurance Company
The Henry & Marilyn Taub Foundation
If you have any questions, please contact Jennifer Wayne at Laugh2Remember@columbia.edu or 212-305-4896.