A Summer Evening with the Babies Heart Fund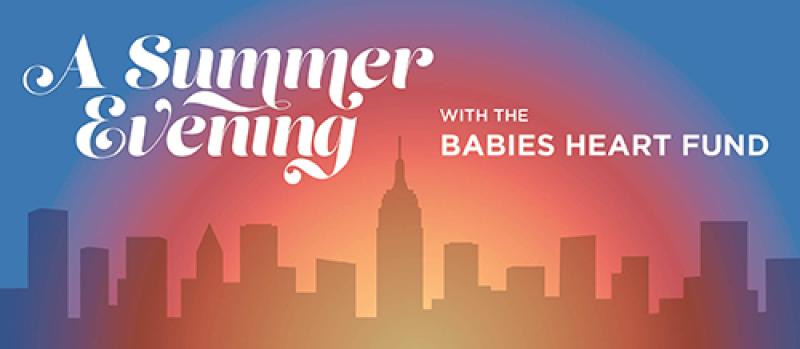 Please join us for an unforgettable evening of breathtaking riverside views in an open-air space to reconnect and celebrate our commitment to our shared mission.
The Babies Heart Fund is devoted to supporting vital research initiatives to help save and improve the lives of babies and adolescents with congenital heart disease. All donations made to the Babies Heart Fund support research conducted by Columbia's physicians and surgeons to benefit pediatric cardiology and cardiac surgery patients across the globe. Help us lead the world in curing congenital heart disease—one gene, one cell, one heart at a time!
Planning Committee
Co-Chairs
Lisa Detwiler and Patricia Grayson
Members
Peggy Berger, Jennifer Brown, Michelle Diliberto, Danielle Guarino, Catalina Hayata, Loraine Minio, Ellen Oppenheim, Beatrice Riccardo, Nancy Roskind, Cindy Roskind, Dina Roskind, E. Robert Roskind, Alexandra Sargenti
View the Babies Heart Fund Leadership
For event and COVID-19 protocol information, contact:
Mikita Farrow-Glover
646-225-1161
babiesheartfund@cumc.columbia.edu
Please note all guests will be required to show proof of COVID-19 vaccination.
Sunset Terrace at Chelsea Piers