Xiaojuan (Jan) Chen, MD, PhD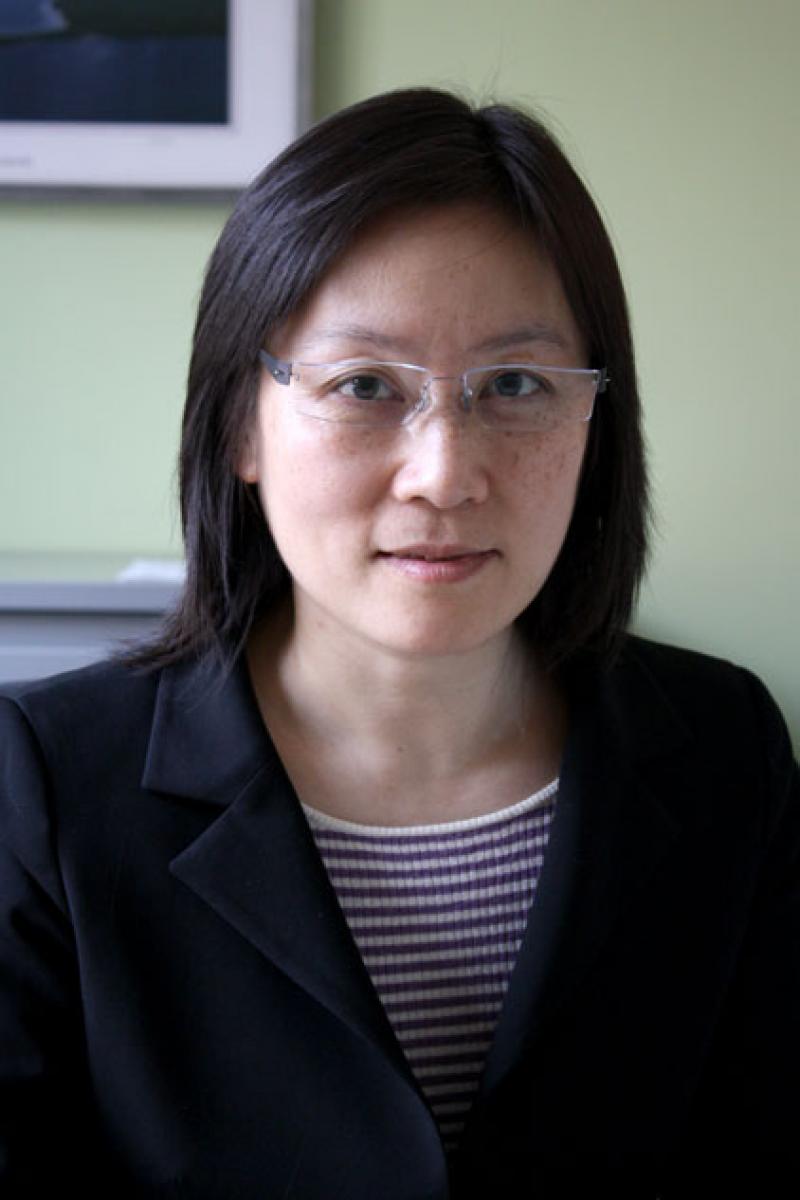 Overview
Dr. Xiaojuan Chen is a principal investigator at the CCTI and serves as Director of Islet Cell Transplantation of CCTI and the Director of Columbia Islet Processing Core at the Columbia University College of Physicians and Surgeons. Dr. Chen received her M.D. degree from Jinan University Medical College, China, M.S. degree in Biology from Marquette University, and Ph.D degree in Molecular and Cellular Physiology from University of Cincinnati, followed by a postdoctoral training at the John's Hopkins University. She joined Columbia University in 2012 after spending 15 years at Northwestern University School of Medicine, where she conducted translational research in islet cell transplantation. Having become an expert in the exacting methodology and compliance procedures required for FDA-approved clinical cellular therapies, Dr. Chen performed islet isolation from more than 180 pancreata for research and clinical islet transplantation to patients with type 1 diabetes.
At Columbia, her laboratory is conducting research on human islet cell biology and immunogeneicity characterization, and utilizes islet transplantation models to explore areas of islet cellular and molecular biology that are pertinent to the development of diabetes as well as to the improvement of islet transplantation for the treatment of type 1 diabetes. In addition, Dr. Chen will direct a nonhuman primate research program in tolerance induction to islet allografts. Using both animal models and human islets, she will play a key role in translating tolerance therapies from animal models to the clinic. For more information on current research, please see research description and publications.
Academic Appointments
Assistant Professor of Surgical Sciences (in Surgery) at CUMC
Administrative Titles
Principal Investigator, Columbia Center for Translational Immunology
Principal Investigator, Naomi Berrie Diabetes Center
Director of Islet Cell Transplantation, Columbia Center for Translational Immunology
Research
Research Interests
T1D, focus on immunogenicity of islet beta cells, interactions between beta cells and immune system
The improvement of islet transplantation outcome, focus on induction of transplant immune tolerance
The pathogenesis of diabets, with a focus on the abnormalities of all islet cell types
Selected Publications
Woodland D, Wei Liu, Liang J, Sears M, Chen X. Short-term high fat feeding induces islet macrophage infiltration and -cell replication independent of cellular oxidative stress. AJP-Endocrinology & Metabolism 2016 (in revision)
Liao S, Liu Y, Chen X, Tan Y, Mei J, Dong W, Gan L, Wang H, Yin S, dong X, Chi S, Deng S. The impact of genetic variants for different physiological characterization of type 2 diabetes loci on gestational insulin signaling in non-diabetic pregnant Chinese women. Reproductive Sciences. Epub 2015 April 14.
Liao S, Mei J, Song W, Chi S, Liu Y, Chen X, Deng S. The impact of the new international association of diabetes and pregnancy study groups (IADPSG) fasting glucose diagnostic criterion on the prevalence and outcomes of gestational diabetes mellitus in Chinese women. Diabetic Medicine 2014; 31(3)341-51; Epub 2013 Nov 22.
Rink SJ, McMahon MK, Zhang X, Chen X, Mirkin AC, Thaxton SC, Kaufman DB. IκB kinase-β knockdown by spherical nucleic acid conjugates prevents cytokine-induced injury and enhances islet graft survival. Transplantation 2013; 96(10):877-884
Muayed ME, Raja MR, Zhang X, MacRenaris K, Bhatt S, Nagle AP, Hungness ES, Chen X, Urbanek M, O'Halloran TV, Lowe WL. Accumulation of cadmium in insulin producing beta cells. Islets. 2012; 4(6):405-416
Liao S, Liu Y, Tan Y; Gan L, Mei J, Song W, Chi S, Dong X, Chen X, Deng S. Association of genetic variants of melatonin receptor B with gestational plasma glucose level and risk of glucose intolerance in pregnant Chinese women. PloS ONE 2012; 7(7):e40113. Epub 2012 Jul 2.
Rink SJ, Chen X, Zhang X, Kaufman DB. Conditional and specific inhibition of NF-κB in mouse pancreatic β-cells prevents cytokine-induced deleterious effects and improves islet survival post-transplant. Surgery 2012; Feb;151(2):330-9. Epub 2011 Oct 6.
Rink SJ, McMahon KM, Chen X, Mirkin CA, Thaxton CS, Kaufman DB. 2010, Transfection of pancreatic islets using polyvalent DNA-functionalized gold nanoparticles. Surgery 2010;148:335-45.
Chen X*, Larson CS, West J, Zhang X, Kaufman DB. In vivo detection of extra-pancreatic insulin gene expression in diabetic mice by bioluminescence imaging. PLoS ONE 2010; Feb 24, 5(2): e9397.
Chen X*, Zhang X, Chen F, Larson CS, Wang L, Kaufman DB. Comparative study of regenerative potential of β-cells from young and aged donor mice using a novel islet transplantation model. Transplantation 2009, 88(4):496-503.
Chen X, Zhang X, Larson CS, Xia G, Kaufman DB. Prolonging islet allograft survival using in vivo bioluminescence imaging to guide timing of anti-lymphocyte serum treatment of rejection. Transplantation 2008, 85(9):1246-52
Chen X, Zhang X, Larson CS, Kissler H, Kaufman DB. The epididymal fat pad as a transplant site for minimal islet mass. Transplantation 2007, 84(9):122-5.
Chen X, Zhang X, Larson CS, Baker MS, Kaufman DB. Visualization of Islets after Transplantation and Early Detection of Graft Rejection by In Vivo Bioluminescence Imaging. Transplantation 2006, 81:1421-7.
Baker MS, Chen X, Rotramel AR, Nelson, JJ, Kaufman DB. Genetic deletion of chemokine receptor CXCR3 or antibody blockade of its ligand IP-10 modulates effector cell infiltrates and prolongs functional graft survival in pancreatic islet allograft recipients. Surgery 2003, 134:126-33.
Baker MS, Chen X, Rotramel AR, Nelson JJ, Kaufman DB. Interferon regulatory factor-1 down-regulates cytokine-induced IP-10 expression in pancreatic islets. Surgery 2003, 134:134-41.
Baker MS, Chen X, Rotramel A, Nelson J, Kaufman DB. Proinflammatory Cytokines Induce NF-kB-Dependent/NO-Independent Chemokine Gene Expression in MIN6 β Cells. J Surg Res 2003, 110: 295-303.
Kaufman DB, Baker MS, Chen X, Leventhal JR, Stuart FP. Sequential Kidney/Islet Transplantation Using Prednisone-Free Immunosuppression. American. J. Transplantation 2002, 2: 674 - 677.
Wu JJ, Chen X, Cao XC, Baker MS, Kaufman DB. Cytokine-Induced Metabolic Dysfunction of MIN6 β-Cells is Nitric Oxide Independent. J. Surg. Res. 2001, 101: 190 - 5.
Baker MS, Chen X, Cao XC, Kaufman DB. Expression of a Dominant Negative Inhibitor of NF-κB Protects MIN6 β-cells From Cytokine-Induced Apoptosis. J. Surg. Res. 2001, 97 (2): 117- 22.
Kessler PD, Podsakoff GM, Chen X, McQuiston S, Colosi P, Matelis LA, Kurtzman GJ, & Byrne BJ. Gene delivery to skeletal muscle results in sustained expression and systemic delivery of a therapeutic protein. Proc. Natl. Acad. Sci. USA 1996, 93:14082-14087.
Chen X, Horseman ND. Cloning, expression, and mutational analysis of the pigeon prolactin receptor. Endocrinology 1994, 133:269-276.
Horseman ND, Chen X, Liu L, Poyet P, & Hitti Y. Cell and species distribution of prolactin-inducible annexin I mRNA. Gen. Comp. Endocrinol. 1992, 85: 405 - 414.
Book Chapters
Chen X. Visualizing the Location and the Dynamics of Gene Expression in Living Animals through Bioluminescence Imaging. In: Methods in Cell Biology, Volume 113: Laboratory Methods in Cell Biology: Imaging. Elsevier, 2013, 113:39-49
Chen X*, Kaufman DB. Bioluminescence imaging of transplanted islets. In: Bioluminescence, 2nd edition- Methods in Molecular Biology, C. Douillet and P Rich (eds.), The Humana Press Inc. 2009, 574:75-85
Reviews
Chen X, Kaufman DB. Bioluminescence Imaging of Pancreatic Islet Transplants. Invited Review. Curr. Med. Chem. - Immun., Endoc. & Metab. Agents. 2004, 4:301-308