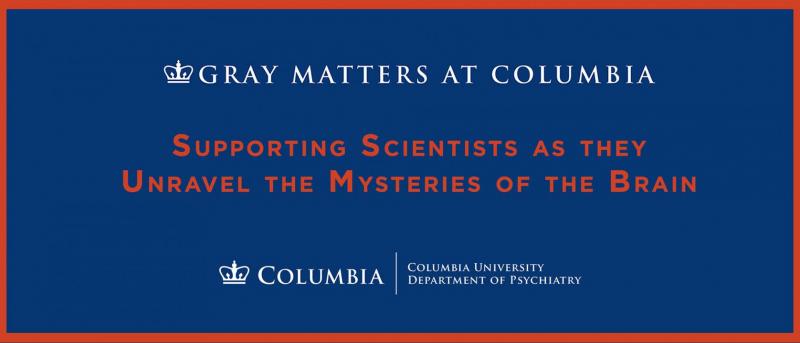 Gray Matters at Columbia
Mental Health in a New Era: Coping Across the Lifespan
On April 22, 2021, Gray Matters at Columbia hosted a virtual conversation, co-moderated by Dr. Jeffrey Lieberman and Linda Rosenberg, MSW, focusing on how we address the mental health challenges and opportunities presented by the pandemic. The discussion featured some of Columbia Psychiatry's extraordinary faculty including Dr. Stephanie Le Melle, Dr. Bret Rutherford, and Dr. Jeremy Veenstra-VanderWeele.
Thank you to our generous partners 
Alexandria Real Estate Equities, Inc./Alexandria Venture Investments * AllianceBernstein *        Intra-Cellular Therapies * Sunovion
We need your support more than ever
In recognition of the incredible need to support mental health research and services, please consider supporting Gray Matters at Columbia.
Your 100% tax-deductible donation provides Gray Matters Fellowships for outstanding young researchers and propels priority initiatives in the Department of Psychiatry, including research and treatments focused on child and adolescent psychiatry, anxiety and depression, and COVID-19 recovery.