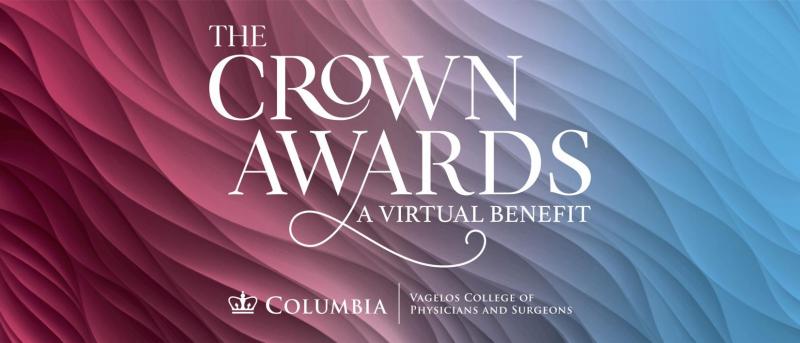 The Crown Awards: A Virtual Benefit
The 12th Annual Crown Awards benefiting Columbia University Vagelos College of Physicians and Surgeons (VP&S) will take place virtually on Thursday, November 18, 2021. Over the years, proceeds from this signature event have helped to support numerous programs in various areas throughout the college.
This year, The Crown Awards will highlight Columbia's efforts to address the effects of the pandemic on mental health, as well as paths for healing in its aftermath. From the mental health of our medical front line and behind-the-scenes heroes, to our patients, Washington Heights community, and New York City as a whole, everyone has been affected in one way or another.
Proceeds from this virtual benefit will allow us to continue to support our physicians and scientists in their efforts to make advances in mental health treatments and cures. Your generosity is vital to the success of this event—and never more so than at this time.
Registration for the virtual event is complimentary.
As one of our nation's premier academic medical schools, VP&S is among the oldest in the nation and was the first to grant the MD degree. More than two hundred and fifty years later, we maintain the largest faculty practice on the east coast and the largest research enterprise in New York City. Most important, our physicians and researchers continue to be pioneers in health care and leaders in medicine worldwide.
For questions and further information, please contact us at CrownAwardsGala@columbia.edu or 212-342-3163.
Support the Crown Awards
Your support is vital to the success of this event—and never more so than at this time. Donations will support Columbia's mental health efforts.
Make a Donation